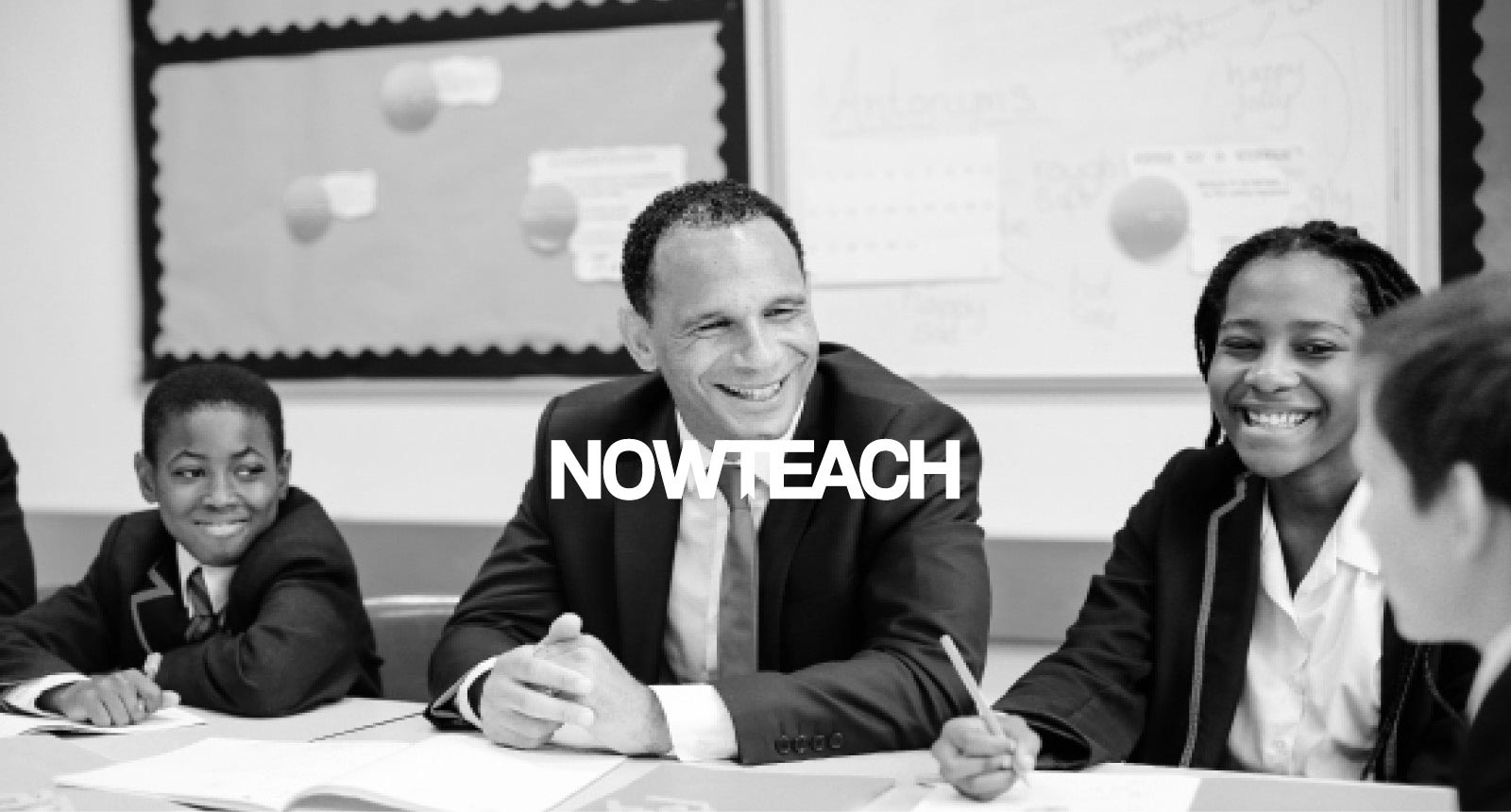 Return to the classroom
We were approached to develop a brand and launch communications for Now Teach, a charity that attracts and recruits late-stage career changers to bring their experience and skills of working in senior roles in other sectors to the classroom. Co-founded by former FT journalist Lucy Kellaway, the charity has attracted significant media interest, including a BBC R4 series documenting her journey.
Having developed branding and managed recruitment campaigns for Teach First – one of the most successful recruitment disruptors in history – for over 14 years, we were well placed to support Now Teach. We brought our understanding of recruitment and education to the Now Teach brand. With a complex and at the time, untested, proposition that involved genuine risk and significant salary sacrifice, we knew it was important to capture the stories of the brave people in the first cohort. We interviewed and filmed a group of amazing 40 and 50-somethings, discussing their motivations, their hopes and fears, their experiences in the classroom and the challenges they had had to address.
The stories were real, heartfelt and inspiring and have driven a successful recruitment drive that has now seen hundreds of talented and experienced professionals give up their jobs in business and return to the classroom as teachers and role models in challenging schools.