Wherever there's a problem,
Consilium will go.
Consilium is an internationally renowned, high-end, leading global provider of risk and security consulting services. Its client base covers the spectrum of global business and supports corporates, governments and individuals.
As their marketing agency, ThisCity created Consilium's branding, logo, corporate film, website and print collateral.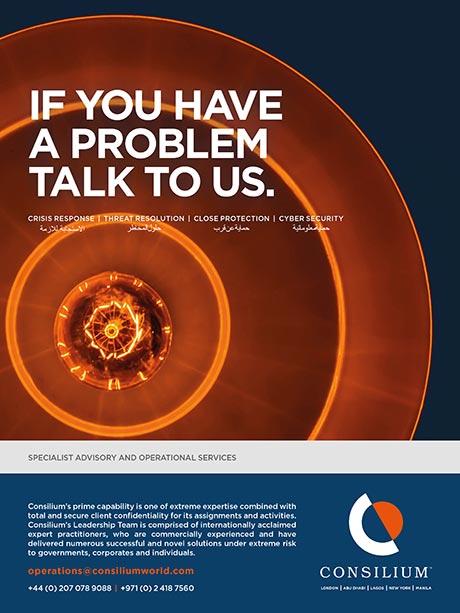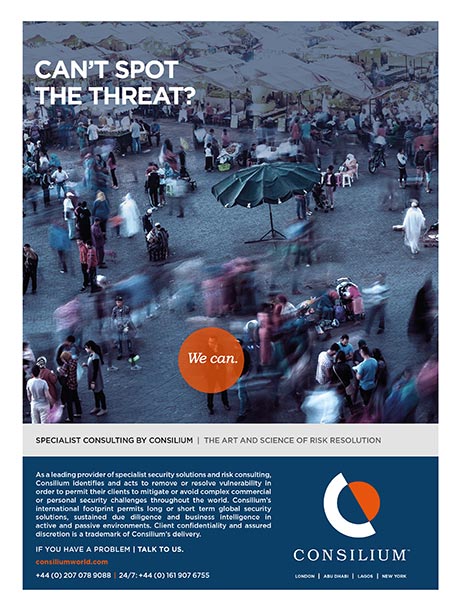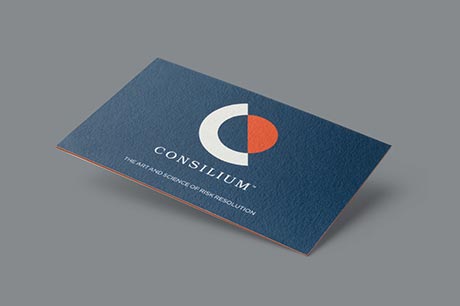 Can't spot the threat? Consilium can.
ThisCity created a series of hard-hitting advertisements for specialist magazines aimed at governments, businesses and high-net-worth individuals.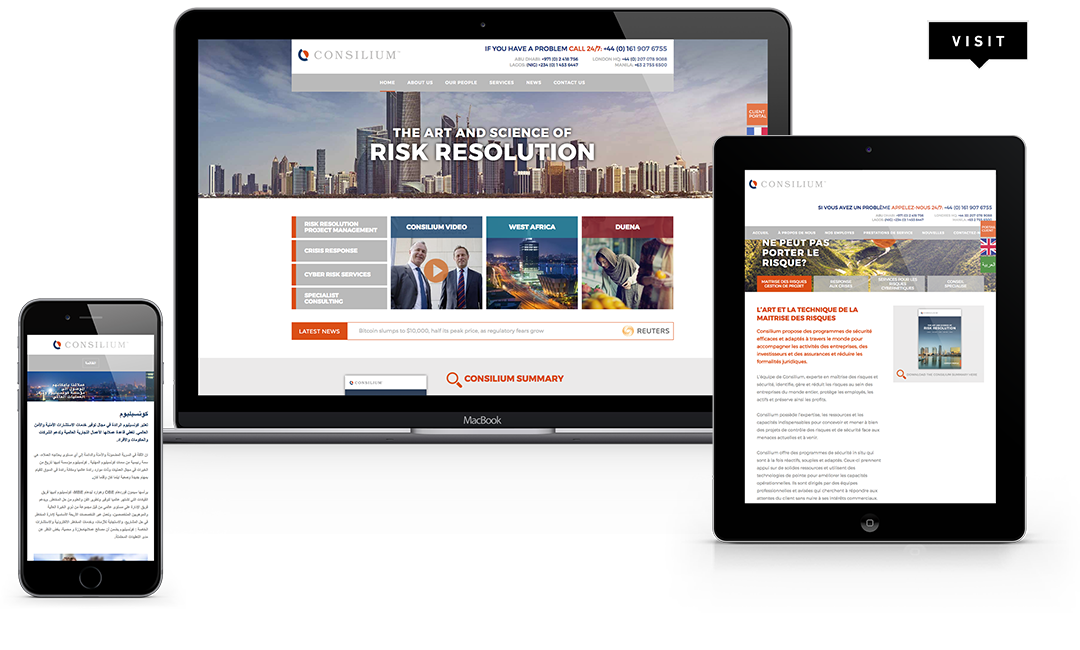 A global site in three languages
ThisCity designed and built Consilium's fully optimised global website in Arabic, French, and English. This features their corporate film (a ThisCity production), described by one professional insurance body as, 'the best articulation of risk they had ever seen.'